Players Announce Exciting Partnership with Great Basin College to Bring The Pirates of Penzance to Elko in the Spring of 2014!
The Great Basin College & Silver Stage Players present Gilbert & Sullivan's The Pirates of Penzance at the GBC Theatre April 10, 11, 12 and April 17, 18, 19 - All shows at 7:00 p.m. Tickets: $12 for Adults $8 for students and children advance tickets available at the GBC Controller's Office in Berg Hall on the Elko GBC Campus - 1500 College Parkway. Click here to view the production poster!
This hit Tony Award winning Broadway musical will be the event spectacular of 2014! Featuring the classic number I Am the Very Model of a Modern Major-General, Pirates promises fun and frivolity for one and all! The Best Revival Tony Award and Outstanding Musical Drama Desk Award winner promises a raucous romp for all ages. The Pirates of Penzance, along with The Mikado and H.M.S. Pinafore, is one of the most frequently produced Gilbert and Sullivan musicals.
For more information, please contact Director Donald Jones at 775.753.2343 or by e-mail at donald.jones@gbcnv.edu. The Pirates of Penzance is produced through an exciting partnership between Great Basin College and Silver Stage Players!
"I loved Pirates! I was pleasantly surprised at the quality of the vocals. It was really good. I loved the sets." - Gail Mierins on the SSP-GBC Joint, The Pirates of Penzance
Silver Stage Players Staging Steel Magnolias!
Silver Stage Players will be putting up Steel Magnolias September 25th-27th and October 3rd-4th. Shows will be conducted at the Northeastern Nevada Museum Theatre and will begin at 7 PM. General admissions tickets are $15. Doors open at 6:30 PM.
The play is a comedy–drama about the bond among a group of "Southern" women in northwest Louisiana. Written by Robert Harling, Magnolias is based on his experience with his sister's death.
The title suggests the "female characters are as delicate as magnolias but as tough as steel". This SSP offering is directed by Andrea Hill. For more information please call 340-2012!
Follow all the Magnolias news by checking out the show FB page by clicking here!
Players Want the Funniest People in Northeastern Nevada!
Silver Stage Players are hosting "Laugh Out Loud Elko" a stand-up comedy competition for any and all of those looking to share your talent of laughter with an audience!
The competition will take place on October 18th at 7pm in the Martini Lounge inside the Commercial Casino. There will be judges, who will chose up to 5 winners to advance on to our FINAL round on November 7th.
The final round will take place in the Show Room at Stockman's Hotel and Casino and will showcase both local comedians and a professional comedians. The only rule we have... You MUST be 21 to enter to compete! There will be no guidelines other than that!
If you are interested in trying out your talent, please contact SSP BOD member Andrea Hill at 775-340-2012! We KNOW there are some really funny people here in Elko! Let's make Elko LAUGH! There is NO entry fee and there will be prizes awarded to 1-3 place winners in the final round!
Former Elko Resident Beth Fine Combines SSP Production of Her Play, The Last U.S. Mail Stage Robbery With Book Signings!
Under Frank Sawyer and Erika Patrick's direction, the Silver Stage Players will present, Beth Fine's Jarbidge play The Last U.S. Mail Stage Robbery: A Mellerdrammer of Truth and Fiction as a signature event in Nevada's 150th Anniversary Year. With some of the original cast represented, the 7 PM performances will be held at the NE Nevada Museum Theatre on October 23-25 and October 30-Nov. 1.
Beth Fine is both a playwright of serious drama and an author of history/mysteries for middle school readers. Four books in her series The Picaresque of Ímagine Purple have been published since she moved to Bristol, TN from Canada in 2012, with the fifth one expected this fall.
Having missed the 2009 Jarbidge production of her Nevada play, Fine promised she'd move mountains to attend this year's performances in Elko. In combination with this happy event, she will hold a book signing on Saturday, 1-3:00 p.m. October 25, 2014 at The Bookstore (Rancho Plaza) and after each evening's performance at the Museum. Books will be left on consignment at both locations for those unable to attend. Come meet the "Real Ima Purple" as portrayed by Chelsea Fine Watkinson, also formerly of Elko.
Fine can be available to present her "Have Fun. Get Smarter.™ concept of reading educational fiction to local middle school classes. Visit the noted websites for more information on Beth Fine (bethfine.com) and her mystery series (picaresqueofimaginepurple.com)."
If you have any questions or need more information, please contact Ms. Beth Fine or co-Director Frank L. Sawyer at 775-934-3721!
Players Announce Official Nevada150 Commission Sesquicentennial "Signature Event" Production of Beth Fine's The Last U.S. Mail Stage Robbery!
Join the Silver Stage Players as they help celebrate Nevada's 150th birthday with their Nevada150 Commission official Nevada Sesquicentennial Signature Event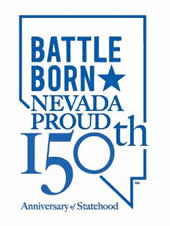 production of Beth Fine's, The Last U.S. Mail Stage Robbery: A Mellerdrammer of Truth and Fiction. Silver Stage Players continue their 2014 Season: Life, One Play at a Time with the staging of this classic melodrama inspired by Helen Wilson's account of the last documented mail stagecoach robbery in the West.
Performances will be held in the Northeastern Nevada Museum Theatre October 23-25, 30-31 and November 1 beginning at 7 PM, tickets may be purchased beginning at 6:15 PM, doors open at 6:30 PM. Tickets will be sold at the door and by pre-order WILL CALL. WILL CALL tickets must be picked up by 6:45 PM on that performance night or they will be returned for general sale. Tickets are only $7 general admission, $5 for seniors and students, for this family-friendly old time western melodrama replete with heroes, mustachioed villains, damsels in distress, murder, intrigue, and lots of fun! The Nevada Day October 31st evening performance will feature a pre-show free commemorative photo booth filmstrip opportunity for all attendees!
For more information call the Directors at 775-934-3721.
Join us and celebrate Nevada's 150th birthday!