Board of Directors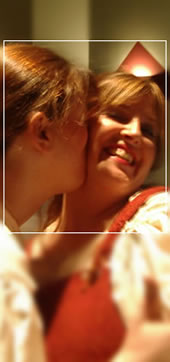 The Silver Stage Players' governing body is a Board of Directors which makes all executive decisions on behalf of the company's membership. All positions are elected offices unless by way of a special appointment. Officers are elected to serve two-year terms beginning in January of every other year. The Board of Directors consists of a Chairman, Vice-chairman, Secretary, Treasurer, Public Relations Director, Historian, Membership Director, and up to two at large Directors. There are also a number of committees that are formed for special projects and tasks.
The Board of Directors has a distinguished and storied history in the organization. Click here to see a picture of the BOD who ratified a version of the company's By Laws in 1949!
The Silver Stage Players, Elko's very own community theater company and one of the longest running community theaters in the state of Nevada, proudly announce the election results for the 2021-22 Board of Directors.
These wonderful SSP members accepted nominations and were duly elected to serve for the next two years on the company's Board of Directors:
Chairman: Caleb Micheli
Vice-Chairman: Derek Burwell
Treasurer: Kelsey Rogers
Secretary: Sara Walls
Public Relations Director: Caleb Tapia
Historian: Frank L. Sawyer
Membership Director: Meghan Micheli
Member at Large: Laura Cdebaca
Member at Large: Erika Patrick
Biographies
Chairman: Caleb Micheli
At the ripe age of 22 Caleb Micheli made his theatrical debut in 2017 starring as Albert in Ghost Light Productions' The Birdcage. The main reason Caleb got into theatre was that he loves to entertain and is constantly telling stories or cracking jokes. Also, his wife coerced him into trying it out. Caleb is excited to further his theater experience as the Chair for The Silver Stage Players. Caleb believes the earth is actually a giant vampire that feeds off of people's hopes and dreams. So, while not performing, he gets paid to stab the earth repeatedly with wooden stakes therefore making everyone's lives better. You're welcome.
Vice-Chairman: Derek Burwell
Derek Burwell has had the pleasure of working with various community theater groups for the last 21 years. Highlighted roles have been Mercutio in Romeo and Juliet, Pseudolus in A Funny Thing Happened on the Way to the Forum, Puck in Bard in the Yard I-4, and Dr. Eric Gwynplaine in Incredible Stories. He appreciates theater for the opportunity to examine this great experiment of life from different angles, and best of all gets to share what he finds with others. When not enjoying a romp through the lands of make believe, Derek tortures dirt for a living at a local mine.
Treasurer: Kelsey Rogers
Kelsey has spent many years supporting the arts in Elko. She has played in the orchestra for shows such as Camelot and White Christmas, provided costuming for shows such as Rocky Horror Picture Show, A Funny Thing Happened on the Way to the Forum, and many others, and can sometimes be found singing (poorly) in the ensembles for musicals. She can also occasionally be found on stage in productions such as Poe and Pints, She Kills Monsters, and Incredible Stories. She looks forward to continuing to support the arts in Elko with her new role as Treasurer with the Silver Stage Players.
Secretary: Sara Walls
After a long absence, Sara rejoined the theater community in 2019, when she appeared in Poe and Pints. Since then, she has acted in several live and online one acts. Sara was previously active in extracurricular and community theater in Lovelock, Santa Cruz and Reno, and looks forward to deepening her involvement in Elko by serving on the Silver Stage Players Board of Directors.
Public Relations Director: Caleb Tapia
An active member of the theatre community since early 2011, there's a good chance you might have seen Caleb on stage before. Mostly known for his role as Edgar Allen Poe in Poe and Pints, he's also performed in every iteration of Bard in the Yard. Caleb has performed in shows such as; The Last US Mail Stage Robbery, The Odd Couple, Psycho Beach Party and countless others. Caleb took his talents off stage and played a role behind the scenes as the Outreach and Advancement director of Ghost Light Productions from 2017 to 2019, while teaching children's theatre for a bit in between. The Covid-19 pandemic didn't slow Caleb down as he took his directorial debut in October 2020 in the On Air radio production of War of the Worlds by H.G. Wells (while following recommended Covid-19 regulations). Caleb's newest venture is the Public Relations Director for The Silver Stage Players, where he plans to do his part in breathing life into Elko Theatre along with his talented peers!
Historian: Frank L. Sawyer
A 35-year resident and 1984 Elko High School graduate, Frank L. Sawyer received his Bachelors of Fine Arts degree in Theater from the University of Nevada in 1989. Frank is a community volunteer and is employed at Great Basin College. He has served with the Elko Arts and Cultural Advisory Board, Silver Stage Players Board, GBC Arts and Cultural Enrichment committee, GBC National Endowment of the Humanities Committee, vice-president for Phi Theta Kappa Honor Society and a member of Alpha Psi Omega National Theatre Fraternity. Frank joined the Elko theater community in 1982 with Elko High School's production of Arsenic and Old Lace. Frank has performed in many productions including Antigone, The Legend of Sleepy Hollow, I Am Legend, Twelfth Night, Macbeth, Trial of Ebenezer Scrooge, Sarcophagus, and the Vagina Monologues among others. Frank has directed such shows as Glengarry Glen Ross, War of the Worlds, The Zoo Story, Talk Radio, Seascape with Sharks and Dancer, Much Ado About Nothing, Lysistrata, Poe & Pints, Incredible Stories, and Bard in the Yard, among others. He has been involved with many arts groups including Nevada Repertory Company, Nevada Children's Theater, Pioneer Lab Theater, Dr. Morpheus' Theater of the Dead, Area 52 Productions, Great Basin College Theater, the Ruby Mountain Symphony (in a narrative and symphonic piece), Ghost Light Productions, and the Silver Stage Players. He makes his home in Elko with his wife Erika, brother John, kids Angela, Jonathan, David and theater puppy Starbuck.
Membership Director: Meghan Micheli
Meghan Micheli made her debut with Silver Stage Players in Bard in the Yard: Battle of the Sexes in the summer of 2013. The homegrown Texas native has been on a stage since the age of 6, performing in various roles from a British, Tea-Drinking Dragon to a mother during the Spanish Revolution. Since her relocation to the Elko area in 2010, the actress has found her niche in the local theatre community and has had the privilege of being cast as a number of characters. Audience members may recognize her from her recent undertakings as the Female Narrator in Poe and Pints: The Yellow Wallpaper, Rosie in Mamma Mia, and Magenta in the Rocky Horror Picture [Floor] Show. Meghan has also been known to get involved 'behind the set' volunteering as a choreographer, make-up artist, assistant director and more. By day, you can find her at your Elko Area Chamber, playing in the community with other area businesses and orchestrating fun-filled events, but, by night, she can be found imbibing in copious amounts of coffee, reading books, and tackling the continuous adventure of parenthood with her partner-in-crime/husband, Caleb Micheli.
Member at Large: Laura Cdebaca
Laura has been apart of Elko's theatre community for the past eight years. Some of her favorite roles include: Lady Macbeth (Macbeth), Hermia (Midsummer Nights Dream), Isabella (Measure for Measure- Bard in the Yard IV), and Lefou (Disney's musical Beauty and the Beast), although she was never able to perform the role in front of an audience due to covid. She choreographed Great Basin College's production of Mamma Mia and Overland Theatre Company's production of Beauty and the Beast. Laura danced competitively throughout her childhood and now teaches clogging locally. She is excited to serve on SSP's board and further share her love for the arts with the community.
Member at Large: Erika Patrick
Erika grew up in Henderson, Nevada and moved to Elko in 1998. After enrolling at GBC, she made her stage debut in the 1998 theater department production of A Midsummer Night's Dream. Other GBC productions include A Funny Thing Happened on the Way to the Forum, Twelfth Night, The Trial of Ebenezer Scrooge, and Urinetown. In 2004, she joined SSP in the production of Shakespeare's Much Ado About Nothing. Erika's other credits include Lysistrata, Bringing it All Back Home, Sister Mary Ignatius Explains it All for You, Bard in the Yard, Poe & Pints, and The Pirates of Penzance. Ms. Patrick has directed shows including The Odd Couple, and The Last U.S. Mail Stage Robbery. Erika is a past SSP Chairman and longtime Elko volunteer.
#SILVERSTAGESTRONG